In recent years, Pittsburgh has become a hub of innovation in healthcare and technology and has consistently been rated as one of America's "most livable" cities.
You don't have to take our word for it, though. Pittsburgh continues to make headlines because of its affordable housing, world-leading universities, cultural events, and diverse food scene.
Check out the latest news, and talk to a local. They'll be happy to tell you why you should build a life and career here in Pittsburgh.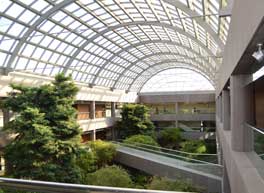 Pittsburgh Headlines
"Steel city reveals its refined side... it's much more elegant than many visitors might expect"
"Consistently named among the nation's most livable cities, the steel-making stronghold has transformed itself into a biotech hub..."
"... a balance between a strong job market and reasonable rent and home prices, as well as a lively social scene."
"... a city that has transformed itself into a vibrant cultural and artistic hub, all while remaining true to its Rust Belt roots."
"It's yet another gastronomic accolade for a city known in the modern context more for hot restaurants rather than hot metal."