Guideline Recommendations
The 2017 American Heart Association (AHA)/American College of Cardiology (ACC)/Heart Rhythm Society (HRS) Guideline for Management of Patients With Ventricular Arrhythmias and the Prevention of Sudden Cardiac Death (SCD) includes recommended use of the wearable cardioverter defibrillator (WCD) for a wide range of patients at risk for SCD, including post-MI, post-PCI, and NICM patients. The Guideline contains additional information about preventing SCD for patients with ischemic and non-ischemic heart disease, as well as shared decision making for patients at risk of SCD.
Review Guideline excerpts related to:
Wearable Cardioverter-Defibrillator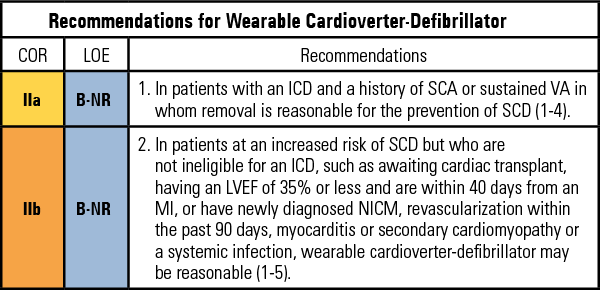 Back to top
Preventing SCD With HF Medications


Back to top
Shared Decision-Making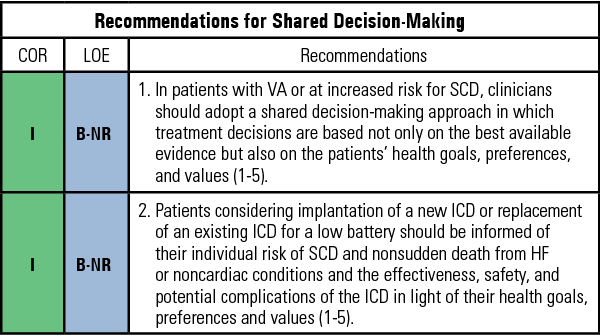 Back to top
Primary Prevention of SCD in Patients With Ischemic Heart Disease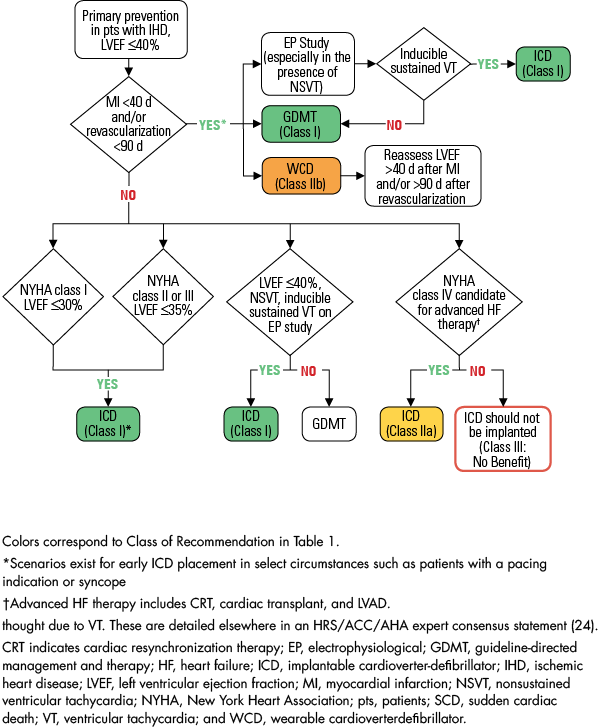 Back to top
Secondary and Primary Prevention of SCD in Patients with NICM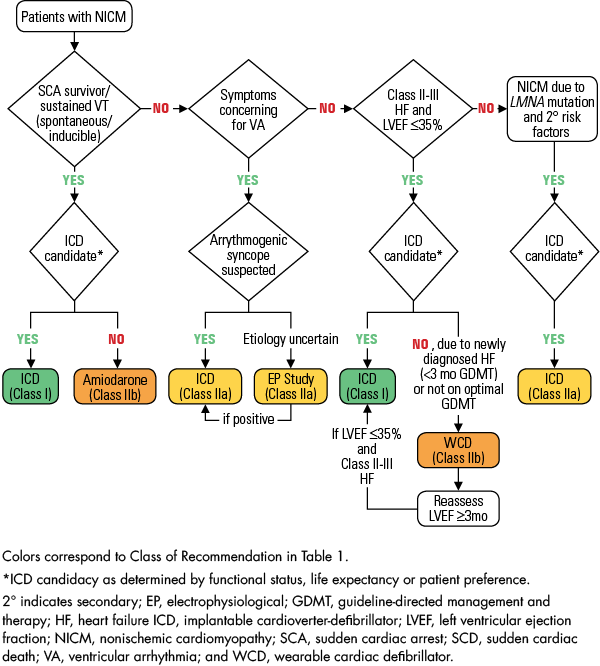 Back to top
Al-Khatib SM, Stevenson WG, Ackerman MJ, et al. 2017 AHA/ACC/HRS guideline for management of patients with ventricular arrhythmias and the prevention of sudden cardiac death: A report of the American College of Cardiology/American Heart Association Task Force on clinical practices guidelines and the Heart Rhythm Society. Circulation. 2017; CIR.0000000000000549.