CBS Oklahoma City: June 2021
Oklahoma City Man Dons Running Shoes Again After Surviving Near-Death Experience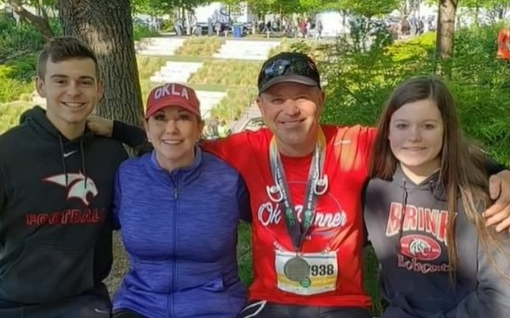 Brent Miller has never been afraid to go the extra mile, or two.
"I've always been in good shape. Tried to stay fit for most of my mid-life years," Miller said.
The 50-year-old has run five marathons, an Iron Man and more than 150 5Ks, which made what happened in January all the more shocking.
"On January 28th, I woke up that morning, I was extremely tired," Miller said. "Got to work, laid my head down on my desk, and I woke up 30 minutes later. I knew at that point something was wrong."
Brent drove himself to Norman Regional, where he found out he was having a heart attack.
"You just can't believe, you're in shock," he said.
Brent pulled through but he still had miles to go in his recovery. He was prescribed a ZOLL LifeVest, essentially a wearable defibrillator that protects against sudden cardiac arrest.
"In a high-risk patient after a heart attack with reduced heart function, it's standard for us to recommend a LifeVest, and certainly in Brent's case, it saved his life," said Dr. Joseph Horstman, an interventional cardiologist with the Oklahoma Heart Hospital.
That moment came on Super Bowl Sunday when he collapsed in his home. The LifeVest shocked his heart, saving his life.
"If I was a cat, I spent six or seven of my lives in that month alone," Miller said.
"Things can happen even when people are doing the right things," said Horstman. "But the take home message I would say is fitness, a healthy weight, a healthy diet. It does reduce the risk of heart disease.
Brent is back on his feet with a permanent internal defibrillator. He's up to two and a half miles a day and plans on running a 5K later this year at the Oklahoma City Marathon.
"Through it all, I've come out of it feeling like there's a reason for me being here," said Brent.