NBC Detroit: March 2019
LifeVest Saves Man After Sudden Cardiac Arrest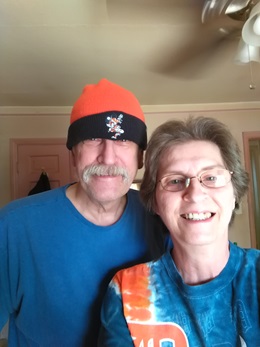 LifeVest patient, Paul Piasecki experienced sudden cardiac arrest at home, just one day after his 67th birthday. In this segment produced by NBC Detroit, Paul recounts how the LifeVest wearable defibrillator saved his life.
Paul had suffered a major heart attack that severely weakened his heart and put him at risk of sudden cardiac death. His cardiologist, Dr. Sohail Hassan, Director of Cardiac Electrophysiology at Ascension Macomb-Oakland Hospital, prescribed the LifeVest wearable defibrillator for protection. Paul was instructed to wear LifeVest under his clothes day and night, only taking it off for a short shower or bath.
"If they are in the situation of a weak heart or have had a recent heart attack, the patient should be educated about the availability of these devices," said Dr. Hassan.
Just seven days after receiving his LifeVest, Paul was sitting and talking with his son, Paul Jr., who had come to celebrate his father's birthday, when his heart suddenly spiked into a rapid life-threatening rhythm, causing him to pass out. LifeVest detected the dangerous heart rhythm and delivered a treatment shock that restored his heart's normal rhythm and ultimately saved Paul's life. He regained consciousness immediately after the treatment. His son had already called 911 and Paul was transported to the hospital by ambulance. He later received an implantable defibrillator for long-term protection.
Paul is recovering now, reflecting on the things that matter most in his life, including family and his wife, Debbie. He is grateful for Dr. Hassan and LifeVest for saving his life.
"I'm so glad I was wearing it," said Paul. "Another birthday is going to come. It's things like that you just don't think about until it almost doesn't happen."
"Today is today, and we are looking forward to tomorrow," said Debbie Piasecki. "Because there will be a tomorrow."