People Magazine: December 2018
Mom Who Went Into Cardiac Arrest Weeks After Giving Birth Warns: 'Pay Attention to Your Body'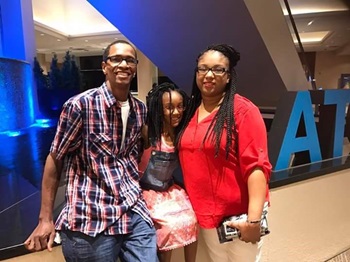 LifeVest patient Bobbi Leverette experienced sudden cardiac arrest while at home alone with her 2-week-old baby, Journii. In this article by People magazine, she explains how the LifeVest wearable defibrillator saved her life.
Bobbi, a 34-year-old correctional officer with the Dallas County Sherriff's Department, was diagnosed with peripartum cardiomyopathy (or heart failure) two weeks after giving birth. Bobbi's condition caused her heart function, known as "ejection fraction," to be severely weakened to 25 percent. A normal "ejection fraction" is 55-70 percent. This put Bobbi as risk of dying from sudden cardiac arrest.
Wanting to ensure Bobbi was protected outside of the hospital, Dr. Andy Berggren of Texas Cardiac Associates at Baylor Scott & White Medical Center prescribed the LifeVest wearable defibrillator. He instructed Bobbi to wear it at all times, except while taking a short shower or bath, so that it could monitor her heart around the clock. LifeVest is prescribed for a wide range of patients, including those who recently suffered a heart attack or have a new diagnosis of heart failure. Determined to be there for her family and raise her daughters, Bobbi accepted her LifeVest and wore it faithfully.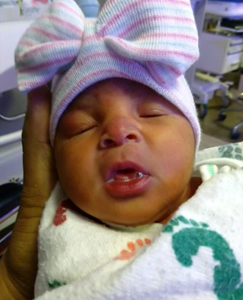 Just 15 days after receiving the LifeVest, while lying in bed, Journii in the basinet and 10-year-old, A'lyah asleep in the room next door, Bobbi's heart suddenly spiked into a rapid life-threatening rhythm. Within one minute, her LifeVest detected the dangerous heart rhythm and delivered a treatment shock that restored her heart's normal rhythm and saved Bobbi's life. She regained consciousness immediately after the treatment and called her husband Irindric, who was on his way home from work. He drove her to the hospital, where she later received an implantable defibrillator for long-term protection.
Bobbi is cherishing time with Journii and the outpouring of support from her family. "You value life so much more when it's almost taken away from you," said Bobbi. "Without the LifeVest, I would not be here."